15 Oct

Weather in the Kimberley: When is the Best Time to Visit?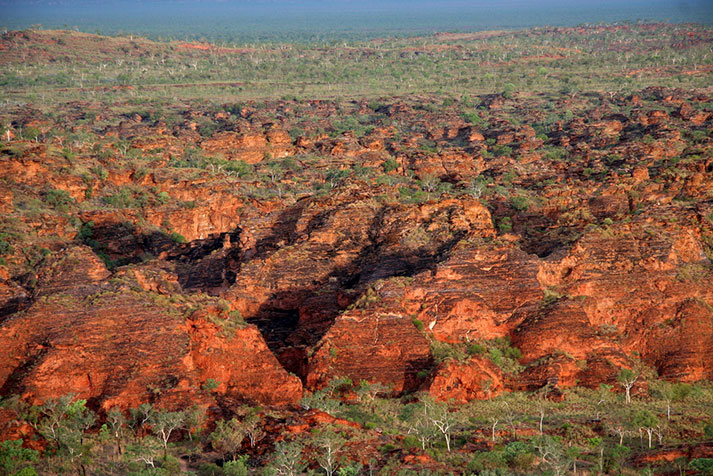 The weather in the Kimberley can be unpredictable and extreme. Rather than having 4 seasons, like most parts of South Eastern Australia, it only has two: wet and dry seasons. This is because its proximity to the Equator.
The wet season takes place during November to April, and the dry season from May to October.
Both seasons are equally beautiful and have lots of different scenes to offer, making very different travel experiences.
In general, it's always hot and humid in the Kimberley. And the further away from the coast you go, the more extreme temperatures become: cold gets colder and warm gets warmer.
What's the weather like in the Kimberley?
Wet Season
The wet season in the Kimberley is characterised mostly by humidity, with temperatures reaching 40 degrees Celcius. Contrary to what you would've expected, it doesn't rain everyday, but when it does, it is an amazing scene to witness. Lightening and thunderstorms in the desert are true out-of-this-world experiences, and the aftermath is incredible too, when the creeks thrive with water.
Visiting the Kimberley in wet season provides lots of attractions. You'll be able to encounter nature at its best, and witness how rich this region is when it comes to unique wildlife.
Dry Season
The dry season is the busiest time of the year to visit the Kimberley, so keep in mind you will encounter a few more tourists. The temperatures are a bit higher than the wet season's, but humidity decreases. The dry season doesn't mean it doesn't rain – occasionally you can also experience some thunderstorms.
In this season, all roads should be open and rivers will be easier to cruise, providing a fantastic natural experience.
When is the best time to visit the Kimberley?
Well, that's easy: all year round! But what's best for you will depend on what you want out of your experience.
April
April is when the wet season ends and the dry season begins. This means, rains will be less heavy, but you might still experience a couple of storms. There is still lots of water around, however all roads should be open, ready to be explored.
May
May is a popular month to visit. You might get rain during May, but it will be certainly more difficult to experience an authentic Kimberley lightening spectacle. Temperatures get warmer during May, and water levels in rivers start to decrease.
June/July
June and July are characterised by astounding blue skies and warm weather. The roads are in better condition if you want to drive around and explore more remote areas, and the waterfalls are full of water.
Nights get colder though, especially inland.
August
August is when things start to get dry. There is definitely less water around, especially in the waterfalls, and temperatures start to rise. However, there is still plenty of water in the rivers if you're after a refreshing swim.
September/October
During September and October, the region's climate is starting to prepare for the coming wet season. Temperatures start to rise quite heavily, and rain is barely seen in this part of year, making the landscape conditions really dry and less green.
Fewer travellers visit the Kimberley in September, which could be great thing if you wish to have all the attractions to yourself.
November
In November, the temperatures rise like no other time of the year. It is very hot; with temperatures reaching the 50C mark. If you decide to visit the Kimberley region during this month, you'll need to go well prepared for the heat. Light rain might occur, but it does not decrease the temperature.
December
In December the temperatures are getting even hotter, but the wet season is ready to commence. By the end of the month, it will be raining heavily, cooling things down a little bit. After these first rains, everything starts getting greener.
January and February
January and February are the wettest months, and some cyclones can occur during this season. Access to some roads might be a little tricky due to floods, but everything looks greener than ever and the temperatures remain more moderate.
March
The weather is starting to dry out by March. It is not raining as much, but the occasional thunderstorm can happen. There is still lots of water remaining from the wet months, so you'll be able to see a lot of wildlife around.
The Kimberley is a region that deserves to be visited all year around. It all depends what kind of adventure you're after, but whatever it is you're looking for, chances are this versatile region will exceed all your expectations and will inspire you to come again at some other time of year so that you get to experience both dry and wet season at their fullest. No matter when in the year you decide to visit, a cruise in the Kimberley is like no other.