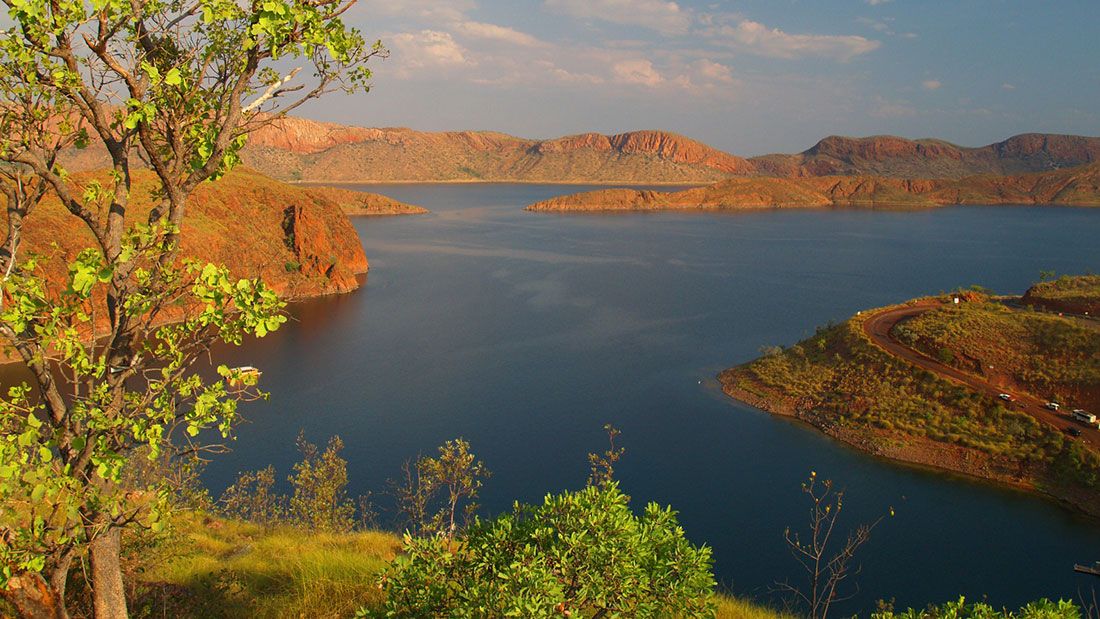 12 Feb

Western Australia – A Birdwatchers Paradise

Birdwatchers from Australia and all around the world travel to Western Australia to view the diverse and abundant birdlife found in this vast land, which encompasses an area larger than Western Europe.

In Western Australia, more than five hundred species of bird have been chronicled and if you are planning to birdwatch, there are a number of essential destinations to have on your list.

Most birdwatcher enthusiasts will initially fly into Perth where there are a number of bird watching sites. The best place to bird watch, however, is in the north of the state in what is known as the Kimberley.

The following list will help you decide where best to observe the magnificent birdlife Western Australia has to offer.
Perth
Perth itself has a selection of very good bird watching vantage points and is home to a lively birdwatching community. During summer, migratory birds such as the Red Knot and Bar-Tailed Godwit feast on Perth's waterways before returning to the Arctic Regions and Siberia. The Swan River and coastline sustain a fragile population of Fairy Tern and a robust population of Osprey.
Unlike many cities in the world, Perth itself has large reserves of bushland and waterways. Visit Kings Park and Bold Park to view Honeyeaters, Fairy Wrens and Parrots. Bungendore Park is home to the Square Tailed Kite, Western Yellow Robin and White-tailed Black Cockatoos.
Visit the Alcoa Wetlands, Amarillo Pool, and Point Peron and Bold Park, all situated in Perth and offering a vast array of birdlife and ornithological opportunities.
From Perth you can take a ferry to Rottnest Island, which has been designated as an Important Bird and Biodiversity Area, as a number of native and introduced species nest near the shallow salt lakes on the island.
The Kimberley
Broome
Broome and the surrounding region is excellent for observing birdlife and a variety of species. Visit the Broome Bird Observatory located on the  picturesque shores of Roebuck Bay. The observatory is a bird watchers haven and has accommodation if you plan to stay longer than a day. From Broome, you can hop aboard the Oceanic Discoverer's Broome to Darwin itinerary, which makes its first stop at the Lacepede Islands. This nature reserve has been designated as an Important Bird Area by BirdLife International, and it supports potentially the largest population of Brown Boobies and Roseate Terns – up to 18,000 breeding pairs.
Derby
Derby is a day trip by road from Broome and is home to over 200 species of bird. Good birdwatching areas are on the mudflats, mangroves and wetlands.
Kununurra
On par with the diversity of birdlife found in Broome, and located in the east of the Kimberley is Kununurra. For many birdwatchers the highlights are the 11 species of uncommon finch found in this area. Also to be found are water birds, parrots and honeyeaters.
Wyndham
Located just east of Kununurra,  Wyndham supports many bird species, in particular the White-breasted Woodswallow, Red-backed Kingfisher, and Olive-backed Oriole. A large variety of finch are also to be found in this area. When you've finished birdwatching in this area, take the opportunity to join us on our Kimberley ultimate itinerary aboard the True North, where you'll get to see plenty more of what the Kimberley has to offer.
Lake Argyle
Lake Argyle is located near Kununurra and is Australia's largest artificial lake. More than 270 species of bird have been recorded in this region alone. Not only will you see a large variety of birds you are almost guaranteed to spot a number of rare species as well. Some of the unusual species here include the Gouldian Finch and the White Quilled Rock Pigeon, which are often spotted in the Caravan Park, as well as the Purple Crowned Fairy Wren, found at the southern end of the lake.
Kimberley Coastal Camp
The Kimberley Coastal Camp is situated on the North Kimberley Coast and is open during the dry season from May to October. It accommodates only 8 guests at any given time, making it a special experience for everyone there. The bird life is magnificent with a vast array of exotic species.
Other parts of Western Australia
Gascoyne / Pilbara Region
Birdwatchers who venture into the Gascoyne and Pilbara regions of Western Australia will not be disappointed. Worth a visit are the towns of Exmouth, Shark Bay, Monkey Mia, Karratha and Newman.
South West
In the south west of the state of Western Australia birdwatchers will discover a wide variety of bird species in the towns of Albany, Augusta, Cheynes Beach and Bunbury. Key species in this part of the state are: Shy Albatross, Fan Tailed Cockatoo, Osprey, Western Rosella and the Rock Parrot.
South East
Venture into the south east of the state and you will experience excellent birdwatching opportunities in Norseman, Hyden and Esperance. Visit the Eyre Bird Observatory which is a very remote site and a significant place for environmental and ornithological research. Over 240 species of bird are found here and many of these are rare and/or endangered.
North East of Perth
Another region worth visiting is the north east of Perth and notable places to stop include Lake Annean on the Canning Stock Route, Lake Austin, Beacon and Meekatharra. Birdwatchers can view Emu, Fairy-wren, Mulga Parrots and Black-eared Cuckoos.
Western Australia and it's unique and diverse geography make it a bird watchers paradise. Oceans, desert, lakes, remote areas and a nature friendly capital city invite you to explore and view some of the world's most unique bird species while venturing into some of the world's most exquisite landscapes.