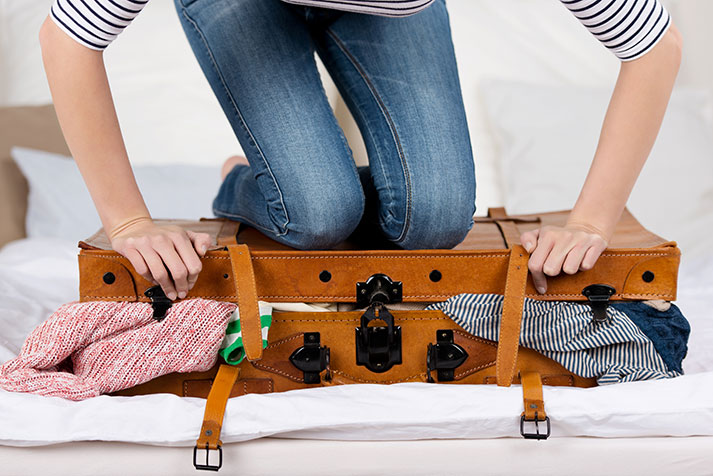 30 Oct

What to Bring On Your Kimberley Cruise

While you're on a cruise, you're limited in your ability to pop on down to a shop if you've run out of something. Getting away from it all is why cruises are so popular, of course, but it does mean that you need to make sure your suitcase has everything in it you'll need through the journey.
What to wear
The first thing most people pack is clothes, and you'll want to be prepared for every occasion.
We recommend that you bring four or five changes of comfortable, casual clothes. You won't need much more than that, as there are usually laundry facilities on board that you can take advantage of. With no dress code to worry about, there's no need to pack anything formal, though you might want a nice pair of shoes for the evenings, and something comfortable to walk in.
You also won't need to pack anything warm. The Kimberly is semi-tropical environment, with 'wet' and 'dry' seasons, though the temperature remains warm throughout. On the rare instance where some cooler weather does come through, there'll be jumpers and jackets for sale on board, so you don't need to fill your suitcase with heavy clothing items.
If you're keen on going swimming (and there are some wonderful swimming locations that you'll visit on your trip), then bring a couple of pairs of swimwear too. Finally, make sure you bring a good hat and sunglasses – you'll be spending a lot of time in the sun!
Prepare to go off-board
As part of your trip, there will be plenty of opportunities to step off-board for scenic excursions, so come prepared for this.
Firstly, you'll need a small backpack to carry with you. In that make sure you have a full water bottle or two (which can be purchased on board if you forget to bring your own), as well as sunscreen and insect repellent, and a small towel.
Other than that, just make sure you've got all the equipment you need to really enjoy these excursions! You'll surely want to bring your camera along; don't forget the batteries and spare memory sticks/cards. Many of our trips also have abundant wildlife and Aboriginal rock art in difficult-to-view places. Consider bringing a good pair of binoculars to really take in the stunning natural environment of the area.
What entertainment should you bring with you?
There will be plenty to get up to while you're on your cruise, but you'll also have plenty of downtime to simply relax. Make sure you bring along a book because nothing beats kicking back with a good book on a cruise.
Be aware that there won't be reception for your phone for the most part either. Think of this as a chance to escape our internet-dominated lives – though you are usually able to purchase WiFi access at an additional rate if you need to.
Your cruise will also be the perfect opportunity to get to know new people. A deck of cards or a board game is a nice way to have fun in the evening after a hard day of… relaxing.
Don't forget your medication and specialised toiletries!
Bring along anything you think you might need in the way of vitamins, medicine, motion sickness preventatives, moisturiser, chapstick and personal hygiene items.